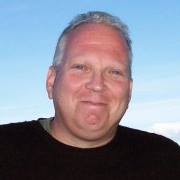 William Thomas Cain is a professional photojournalist whose body of work spans from editorial to commercial in his 30 years of experience.
He accredits his diverse background to his extensive education at Philadelphia's University of the Arts. While completing 4 years at the university, in 1987 Mr. Cain earned a bachelor of fine arts degree in illustration with a minor in photography.
Upon his graduation William Thomas Cain began work at the Philadelphia Inquirer until 1999. While there he perfected the fine art of photojournalism by juxtaposing graphic illustrative concepts with editorial imagery.
From the Philadelphia Inquirer William Thomas Cain became a contract photographer for the Associated Press, as well as joining Newsmakers Online Photo Service, now known as Getty Images, as one of their first contract photojournalists in the United States.
Mr. Cain is currently represented by Getty Images, as well as Black Star, where he is the primary news source, linking Philadelphia to the New York and worldwide market.
He has also taught photography at Wilmington University and University of The Arts as well as his own Cain Images Photo Workshops.