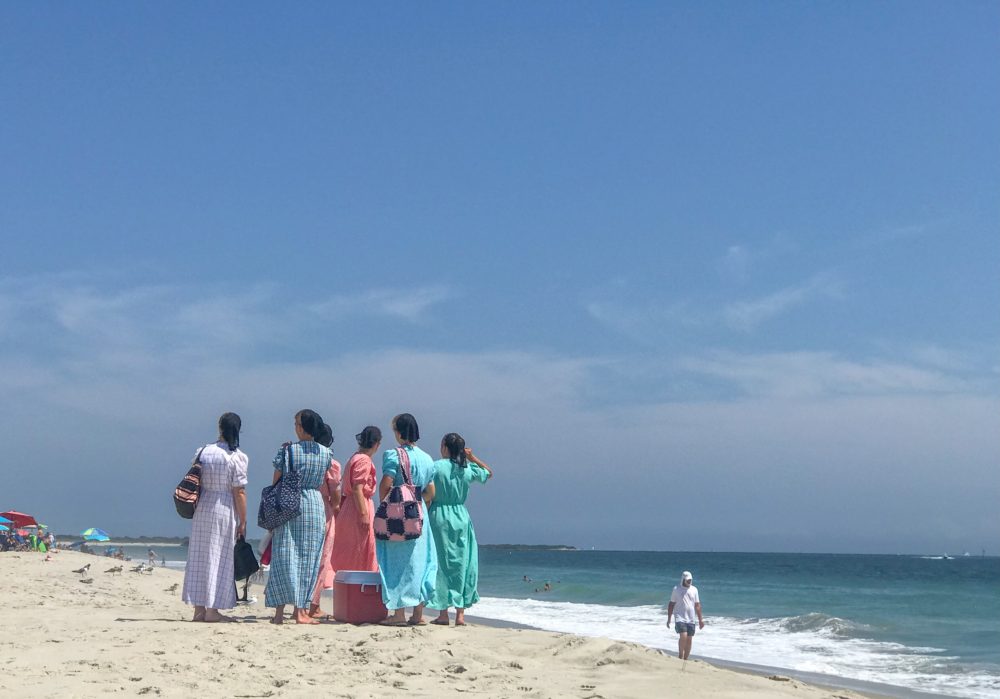 Wow. Flabbergasted is what I am at this moment.

I posted the above image on a facebook group this morning and while most people (over 300) liked the image, a few small minded people had a problem with the image. They didn't have a problem with the composition, color or anything but the fact that the subjects might be Mennonite and accusing me of violating the subjects rights when I photographed them on a public beach in plain view. The complaints did not come from the subjects of the image, but some small minded people who did not like the subject matter. They tried to tell me the image should be removed because Mennonites do not like to be photographed. As someone who has photographed Mennonite and Amish folks for that matter, I've never come across a problem with making pictures of younger folks. The older folks sometimes do take issue with being photographed, but these people certainly didn't have a problem. They were on a public beach in plain view for all to see.
I made the image because it showed a group of friends enjoying the day and each others company a well as the beautiful Cape May beach. The colors popped in conjunction with the sky and the fact that they are small in the frame shows designed to imply the larger, and hopefully great things to come, in these individuals lives. It's a pretty picture on a gorgeous day with nice color that merely documents the moment.

To anyone who has a problem with this image, sorry you feel that way. As a photojournalist and artist, it is my right to make an image of anything I choose as long as it is in public view (which these people are). No laws are broken. No one's rights have been violated (especially since the subjects are not identifiable). Well, maybe mine with the rude statements of some small minded individuals. The image is not being used commercially, but I do have every right in the world to use it editorially. And let me be clear, even if the subjects of this image had objected, I am well within my rights to make that picture and use it editorially. That said, if the subjects did object, I might not use the image. Did you read that? "MIGHT not." Why? Because I am well within my rights whether those folks like it or not.
You have no right to violate my rights as an artist because you don't like the subject of an image I made that breaks no laws.

If you have a problem with it, that is YOUR problem, NOT MINE.