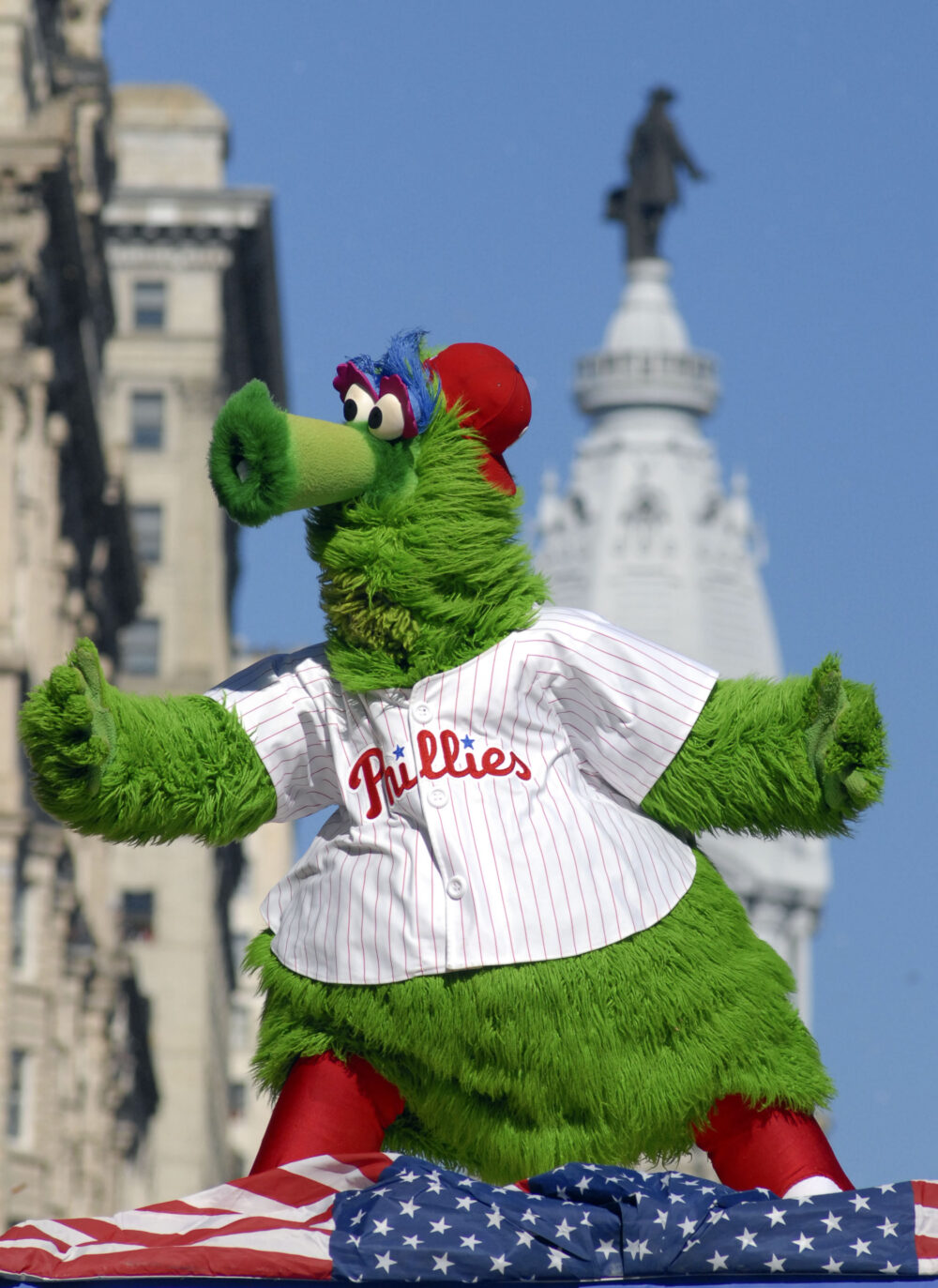 The other day I was viewing a FB post by someone I know. She was out with her family celebrating a birthday. They made a bunch of pictures of the celebration and posted them on social media. I noticed one of the pictures had, on the wall, a photograph of the Phillies Phanatic at the World Series Championship Parade in 2008.

Have any of you ever seen this photograph hanging on a wall somewhere? Yup. It's one of mine. I made that image at Broad and Spruce with a 300mm as I got tired of riding on the bus the Phillies provided for media. I wanted to get out in the crowd and see what I could find pictures wise. Low and behold, the Phanatic was dancing atop one of the floats with City Hall in the background.

That image must have been published and republished many times over in the past 13 or so years. I once saw a print of the image for sale in Wegman's. If you've seen it somewhere, let me know.