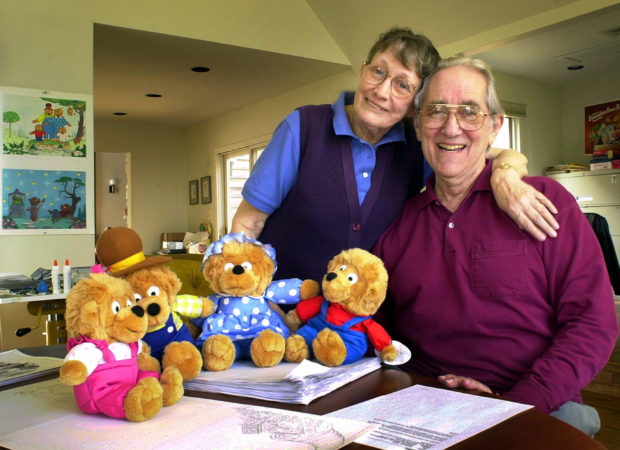 Back in 2001, on this date as a matter of fact, I had the coolest assignment to photograph Jan and Stan Berenstain, creators of the "Berenstain Bears" childrens' books.
I was even able to have stuffed versions of Sister Bear, Pappa Bear, Momma Bear, and Brother Bear in the image for fun.
What was supposed to be a 30 minute shoot turned into a 3 hour gab fest. We got to chatting and I mentioned that I had actually studied illustration and painting at University of the Arts, and it turned out that they had gone to the Philadelphia Museum School of Art with my old high school art instructor, Ed Smith. If not for Ed Smith, i may not have been accepted to the school. He wrote me a hell of a recommendation when I applied and also helped me receive a partial scholarship. They told me old stories about their days with Smitty at college and what the school, which eventually became Philadelphia College of Art and inevitably The University of the Arts of today. What a day. What glorious people. Sadly, the Berenstains have both passed on, but their son continues the family business.
As for Smitty. Well, he's still around. Probably making someone laugh, listening to the Grateful Dead and sketching.